May was a lot more chill than the previous couple of months so I found myself really spending some time on self-care. I read a lot, watched some good TV, and visited my family in Michigan again. It felt like a good transitional month into my new apartment, really thinking about things I want to focus on such as investing more into my blog and next steps in my career, and of course it was nice to spend some extra time with loved ones. It's actually such a coincidence that this month my planner read: "Do more of what makes you happy."
MAY FAVORITES:
Beauty products: My MAC Qween Supreme makeup palette that I got while I was at BeautyCon is so pretty. I've been wearing it pretty much every time I put on makeup. I've also been using my Love perfume from Victoria's Secret a lot. I've started using DevaCurl products on my hair and I'm very impressed! I'm still trying to figure out my best curly hair routine, but I'm getting close!
Movies: May was full of superheroes! I saw the new Avengers, which actually made me so sad! But it was pretty good. So after that I went on Netflix and watched a couple of other Marvel movies to make sure I was all caught up: Guardians of the Galaxy Vol. 2 and Doctor Strange. I've seen pretty much every Marvel film now except for the most recent Spiderman.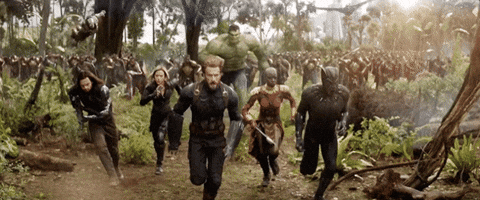 TV Shows: I finished all of Boy Meets World. I also got really into season 2 of Riverdale! I'm a huge #Bughead (Betty Cooper and Jughead Jones) shipper and it's really filling the void that Pretty Little Liars left in my heart when it ended.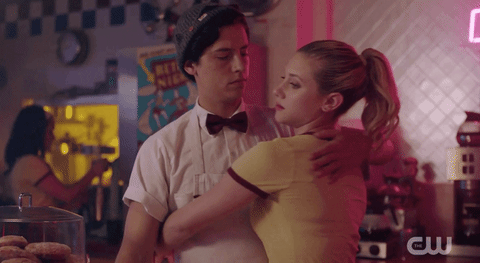 Books: I read one poetry book and one comic book in May and I loved them both so much! Milk and Honey by Rupi Kaur has been seen all over Tumblr and Instagram for a while and now I totally see why. It's very powerful and relatable. I actually went out and bought her second book right after I finished it. The comic book I read was Snotgirl by Bryan Lee O'Malley and Leslie Hung. It's about a fashion blogger so naturally I'm obsessed! I already bought volume 2!
Songs: Although we all know I'm a HUGE Nicki Minaj fan, I'm a big believer in supporting all female rappers with the skills to make a name for themselves in a heavily male dominated industry. And there is no doubt that Cardi B runs a close second behind Nicki when it comes to the best in the game right now. I really like her depute album, but my favorite tracks are "I Like It" and "Be Careful."
Places: For Cinco de Mayo my friends and I hit up a few places in Brooklyn. I honestly don't remember the names of the places, but we did have some good margaritas! I spent most of the month working on unpacking and decorating my new room. But, I did go back to Michigan during Memorial Day Weekend. While I was there I ate at HopCat with some friends, went to a bar near my undergrad, Eastern Michigan University, and chilled with the family a lot at my parent's house.
MAY REFLECTION:
As I mentioned above, May was good month for self-care. I loved being able to indulge in small things I enjoy such as bubble baths, comic books, poetry, and Netflix. I also did some pretty cool things for work — I woke up at 6am on a Saturday to cover the royal wedding (which was a great experience to stream live), I did a full video shoot trying on affordable plus-size swimwear, and I did a big gallery of Met Gala fashion! I got to surprise my mom with a visit, spend time with my sisters, and see some friends I haven't seen in a while. I also spent a lot of time on my room — putting together a dresser, hanging bookshelves, cleaning out my makeup, and decorating. It was all much needed and greatly appreciated. Now, it's time for summer!
Here are a few stories I enjoyed writing last month at work:
"I Found the Best Plus-Size Swimsuits for Under $30"
"50 Most Jaw-Dropping Met Gala Dresses of All Time"
"This Artist Turned Disney Princesses Into Career Women & Every Little Kid Should See It"
"This Makeup Artist Expertly Recreated Prince Harry & Meghan Markle's Wedding Day Kiss"
"This App Stole Tess Holliday's Image to Make Her Look Thinner & She Is NOT Having It"
"Princess Diana's Influence was Seen at the Royal Wedding in More Ways Than One"
"There Were So Many Celebrities at the Royal Wedding We Could Hardly Keep Up"
MAY SNAPCHATS:
What are you most excited about for summer?
xoxo, Kayla